About AutoVision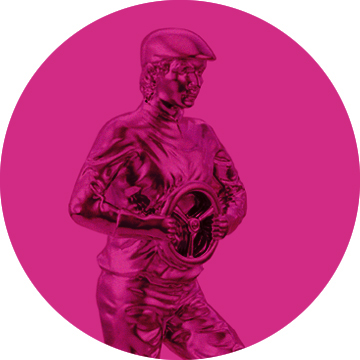 Overview
AutoVision is the international festival for corporate films, commercials, TV programs, websites as well as interactive and multimedia productions in the automotive industry. The festival's prestigious OttoCar trophies are awarded biannually to the most creative works in the industry.
The Awards Ceremony traditionally takes place at one of the world's largest and most important events for passenger cars, the International Motor Show (IAA) in Frankfurt am Main, Germany.
AutoVision is an initiative of Filmservice International and it is supported by The German Association of the Automotive Industry (VDA).
In 2011 AutoVision celebrated its 10th edition. Many changes have occurred: The competition was originally dedicated to informational films only, to move later to a complete audiovisual festival for the automotive industry. Meanwhile the online industry was getting stronger and stronger and this was clearly reflected in the 2009 AutoVision edition when the Grand Prix went to the Mini Viral Campaign, 'Minimalism'. Taking into consideration all these aspects we decided to grant a separate OttoCar Grand Prix for the interactive & multimedia categories. From then on, AutoVision grants an OttoCar Grand Prix for the best film of the festival and another OttoCar Grand Prix especially for the best interactive & multimedia production.
If you would like to see who took home the prestigious OttoCar trophies in the previous years you can have a look in the section Winners.